Posted by Kimberly Mazursky on
Discover the perfect way to embrace the fall spirit with Coletta Collections. Explore our wide range of fall-themed products to kickstart your seasonal journey, from head to home!   Get playful with the Candy Corn Earrings! Designed to replicate the classic Halloween treat, these earrings are a delightful accessory. The Candy Corn Earrings capture the essence of fall and bring out your inner child and Halloween enthusiast. Theses earrings look good enough to eat! Looking for the perfect match for your Candy Corn Earrings? Consider our Namibia Woven Scarf! This scarf is a timeless addition to any ensemble. It features...
---
Posted by Dimetri OBrien on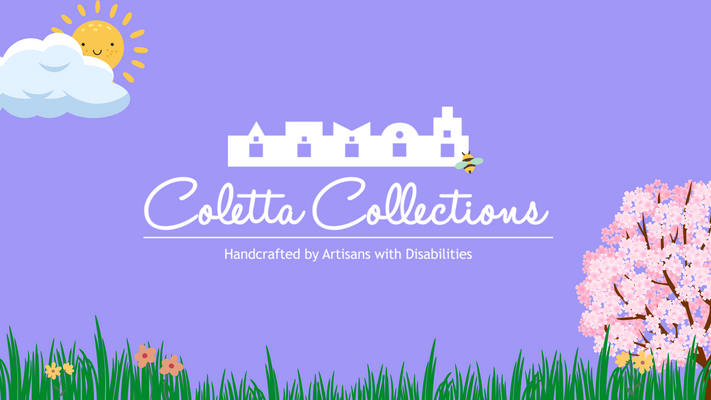 Hey there, friends! It's that time of year again - Teacher Appreciation Week and Mother's Day are just around the corner! It's the perfect opportunity to show your appreciation for those special people in your life who work tirelessly to bring joy, knowledge, and guidance into your world.
---
Posted by Christine Eckstein on
After a very successful weekend at the Holiday Market, we've restocked our 
website
 just in time for all your 
Holiday shopping
! This week we've brought you a few new jewelry pieces to add into your wardrobe. Each of these have been handmade by our Artisans in the studio this fall. We're working on adding some new and staple-worthy pieces as the year goes on as well. This season we were inspired by the fall floral patterns, and the simplicity of the current jewelry trends.
---
Posted by Christine Eckstein on
As summer comes to a close and school starts, it's time to refresh your wardrobe. Here we have our six favorite accessories to take you from hot summer days to cool fall evenings.
---
Posted by Christine Eckstein on
Getting dressed this summer has never been easier. We've got a beautiful collection of summer jewelry to mix and match with any outfit!
---
Recent Articles
Categories