Posted by Christine Eckstein on
Our Rockville Weavers have finally returned to the weaving studio.
While a few of our weavers have moved on to new jobs or moved to new states; we're happy to welcome back our little group. So here's a little intro on each of our returning weavers and what they're up to these days!
---
Posted by Christine Eckstein on
Our Forever Line of products. A new line of fully washable, eco-friendly, quality products. Timeless designs that are made to last a lifetime.
---
Posted by Christine Eckstein on
If you're looking for a way to support Leah in her weaving journey... stay tuned! We'll be releasing many of the products that Leah has been working on later in the spring. We have many wonderful items planned for you this year, so keep checking back. Here's to 2022 bringing lots of great things your way! 
---
Posted by Christine Eckstein on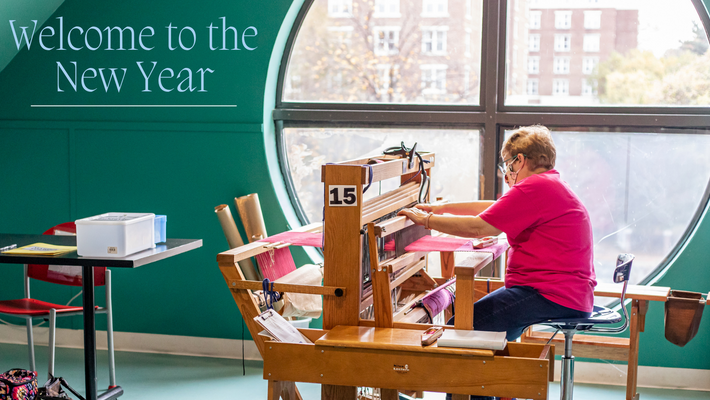 After selling out of almost everything we made all year long, we're planning on significantly increasing the amount of product we make for the upcoming year. Last season we had record-breaking sales, so in addition to creating more of what you love, we'll also be making new products to keep you coming back!
---
Posted by Christine Eckstein on
At Coletta Collections our business is a personal one. Our studios are filled by artisans with disabilities each working to create beautiful hand-crafted pieces for your home and life. You may be familiar with some of the items we sell, but you may not know are the individual stories of the artisans making these goods. So, we would like to introduce you to Marie! Marie has been with Coletta Collections since relocating from Virginia Beach to the DC metro area in 2016. In Virginia Beach, Marie was employed as an assembly worker. Any small parts or other items required for...
---
Recent Articles
Categories