Posted by Dimetri OBrien on
Hey there, fashion-forward readers! Today, we're diving into the world of sustainable fashion and how it's not only making the world a better place but also creating incredible opportunities for individuals with disabilities.
---
Posted by Christine Eckstein on
Lean into these hot summer days with this fresh take on your tabletop linens. Our new 
Rainbow Napkins
 and 
Blossom Table Runner
 will brighten any room. Our colors were inspired by the bright colors of wildflowers and pairs beautifully with our 
Acer
 and 
Rainbow
tableware

 
colllections! 
---
Posted by Christine Eckstein on
Our Forever Line of products. A new line of fully washable, eco-friendly, quality products. Timeless designs that are made to last a lifetime.
---
Posted by Christine Eckstein on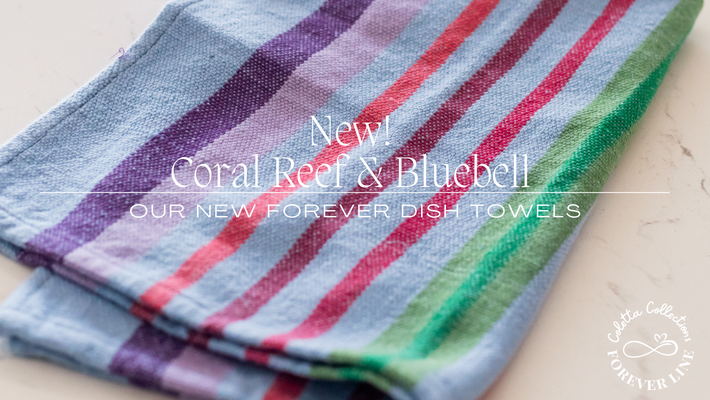 We've been searching for the perfect project that's easy for new weavers, one we can work on year round, and that everyone will 
want to buy!
 We've landed solidly on Dish Towels, a request that we've gotten from many customers through the years. Today, we have two new towels to bring your way! 
---
Posted by Christine Eckstein on
This tote has everything you'll need when it comes to travelling, running out for errands or just headed into work. Our unique design has an outer slip pocked to fit perfectly over the handle of your luggage. Making this an easy peronal item to bring with you to the airport -no more slipping bags while you're trying to rush through security! It even has a zippered top, so throw your most important items right there for easy and safe access! 
---
Recent Articles
Categories